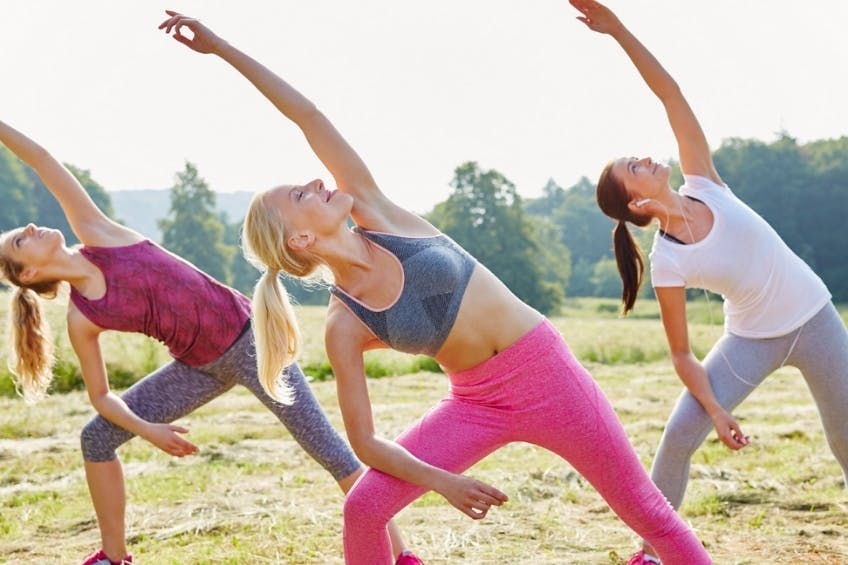 PROBIOTICS FOR WOMEN
1685

Views
Posted on:
May 2nd 2023
Updated on:
May 4th 2023
Many typical ailments experienced during the life stages of a woman may be reduced or prevented by maintaining a healthy balanced microbiome. As well as making positive dietary changes, probiotics for women are considered an absolute must when focusing on skin health, fertility and menopause.
See also: What are the benefits of taking probiotics?
Probiotics and teenage spots
Blotchy skin and spots don't have to be so troublesome during your teens. There is mounting evidence that dietary changes alongside probiotic supplements helps balance the skin microbiome. Lactobacilli and Bifidobacterium are currently the most commonly used probiotics to help address skin inflammation and decolonise skin pathogens. Prebiotics like FOS have also been shown to help support treatments for skin conditions like acne and dermatitis.1
Sex and probiotics
Being sexually active may put you at risk of a number of sexually transmitted infections (STIs). Maintaining a healthy vaginal flora decreases your likelihood of picking up STIs. Certain strains of probiotic bacteria such as L. rhamnosus and L reuteri help to restore the acidic pH of the vagina whilst taking up space on intimate areas preventing harmful bacteria from flourishing.
Microbiome, pregnancy and breastfeeding
Dietary deficiencies affect both mother and baby, and the health and diversity of the gut microbiome is of great importance during pregnancy. Evidence indicates that the mothers' microbiome may influence maternal well-being and post-partum recovery. Some research suggests that disturbances in the gut microbiome are linked to preeclampsia and even post-partum depression.2
Probiotics and the menopause
During the menopause oestrogen levels dip setting the scene for night sweats, hot flushes and increased risk of vaginal dryness, vaginal atrophy, cardiovascular disease and diabetes. However, a collection of clever gut microbes known as the 'estrobolome' step in and reactivate oestrogen so it can be recirculated in the body. This vital process may provide a source of oestrogen for the vaginal microbiota, which plays a key role in genitourinary health.3
Supporting your estrobolome with a probiotic supplement helps keep vaginal lactobacilli topped up keeping menopausal symptoms at bay. The use of Lactobacillus in clinical researchhas been shown to prevent the recurrence of urinary tract infections and bacterial vaginosis.4 Altering the gut microbiota with a multi-strain formula with a range of Lactobacilli species offers key menopausal support as well as reducing the risk of long-term chronic disease.5
Also read: 10 reasons to take probiotics

Subscribe to our newsletter to receive exclusive offers
Follow us on Instagram and Tik Tok

References
1. Lolou V, Panayiotidis MI. Functional Role of Probiotics and Prebiotics on Skin Health and Disease. Fermentation. 2019; 5(2):41. https://doi.org/10.3390/fermentation5020041.
2. Siddiqui, R.; Makhlouf, Z.; Alharbi, A.M.; Alfahemi, H.; Khan, N.A. The Gut Microbiome and Female Health. Biology 2022, 11, 1683. https://doi.org/10.3390/ biology11111683.
3. Brandilyn A Peters, Nanette Santoro, Robert C Kaplan & Qibin Qi (2022) Spotlight on the Gut Microbiome in Menopause: Current Insights, International Journal of Women's Health, 14:, 1059-1072, DOI: 10.2147/IJWH.S340491.
4. Falagas ME, Betsi GI, Tokas T, Athanasiou S. Probiotics for prevention of recurrent urinary tract infections in women: a review of the evidence from microbiological and clinical studies. Drugs. 2006;66(9):1253-61. doi: 10.2165/00003495-200666090-00007. PMID: 16827601.
5. Liu, Y., Zhou, Y., Mao, T. et al. The relationship between menopausal syndrome and gut microbes. BMC Women's Health 22, 437 (2022). https://doi.org/10.1186/s12905-022-02029-w