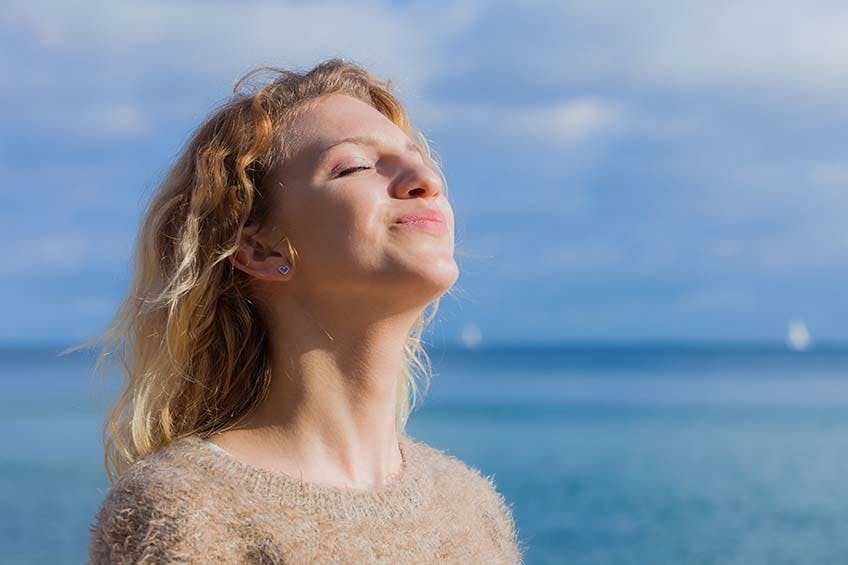 Everything You Need To Know About Vitamin D3 and K2
834

Views
Posted on:
February 24th 2022
Updated on:
February 24th 2022
Food Scientist and Nutritionist Susie Debice explains why vitamins D and K form a powerful team for supporting daily wellbeing…
According to national surveys, 20% to 60% of Europeans suffer from a vitamin D deficiency so supplements are highly recommended. Food sources of vitamin D are extremely limited and if you are vegan, vegetarian or only eat oily fish very occasionally then you may not be getting enough vitamin D from your diet.
Sunshine and vitamin D
Vitamin D is normally produced by skin cells when exposed to the UVB rays so if you live in a country with shorter hours of sunlight your skin may not make enough vitamin D during winter. As you get older skin cells become less efficient at making vitamin D which is why the elderly at higher risk.
High risk for darker skin
Melanin, the pigment responsible for protecting the skin, filters out UVB rays making it much harder for skin cells to produce desired amounts of vitamin D. The darker your skin tone, the higher the risk for vitamin D deficiency so vitamin D3 supplements are beneficial for anyone with dark skin.
Vitamin D3 is the most effective
When it comes to supplements, it's the bioactive D3 form which remains biologically active in the body for much longer and is more effective at raising blood levels than vitamin D2.
Oral sprays are fast working
Oral sprays deliver fast, maximised absorption compared to tablets and capsules which are dependent on intestinal absorption rates. With an oral spray, vitamin D3 passes rapidly through the soft tissues inside the mouth and heads straight into the bloodstream. Great news for anyone who suffers from a malabsorption condition (IBS, Crohn's, colitis, coeliac).
D and K form a dynamic team
Always choose a supplement that contains a balance of these two bone building nutrients. Whereas vitamin D supports the intestinal absorption of calcium, vitamin K helps guide calcium into the right body tissues – your bones and teeth.
Immune and muscle function
Vitamin D3 plays an important role in helping your immune system function normally. Vitamin D3 supports innate immunity (your body's first line of defence) by playing a key role in regulating the action and total number of specific immune cells. Vitamin D is also important for muscle function and is popular with athletes or anyone with a sporty or active lifestyle.
Neutrient D3 + K2
vegan oral spray - fast, potent and effective:
✓ 2000 IU vitamin D3 with 75 mcg vitamin K2
✓ 150 sprays per bottle, 5-month supply
✓ Bioactive forms for maximised absorption
✓ Vegan certification from The Vegan Society
✓ Provides bioactive vitamin D3 sourced from lichens
✓ Provides vitamin K2 as the potent bioactive form MK-7