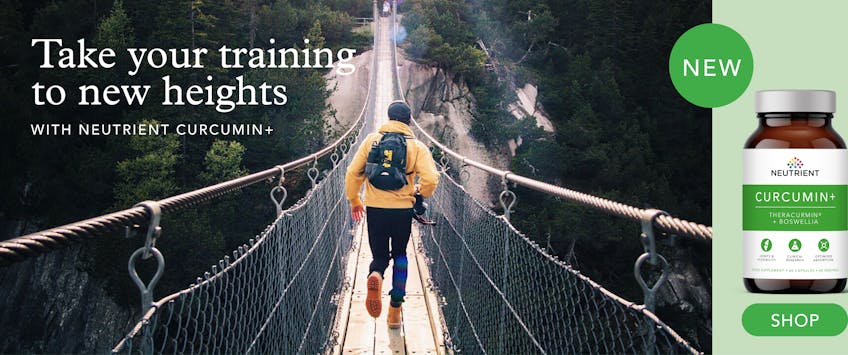 27 REASONS TO LOVE CURCUMIN +
1359

Views
Posted on:
April 20th 2023
Updated on:
May 10th 2023
WHY IS NEUTRIENT LAUNCHING CURCUMIN+?
As you may now, the team behind Neutrient are practitioners themselves. When treating clients that need additional support for their bones and joints, curcumin is alway part of their recommended protocol, so it made sense to add one to the Neutrient range and as with other Neutrient formulas take it one step further than other formulas on the market!
Curcumin+ is a potent botanical supplement that delivers superior quality absorption rates to support joint health and flexibility. Turmeric and boswellia have been traditionally used in India to promote mobility and movement. Curcumin + contains not one, but two patented versions of these potent botanical extracts.
WHAT ARE THE BENEFITS OF ADDING CURCUMIN+ TO YOUR WELLNESS ROUTINE?
Curcumin + features turmeric and boswellia extract, both powerful antioxidant-rich plant components, which provide key phytonutrient support:
• for movement, flexibility and mobility
• during times of joint pain or inflammation
• during recuperation and recovery from illness or injury
• for those living sporty or active lifestyles
• after a period of food or alcohol over-indulgence
• alongside a cleansing or elimination diet
WHAT MAKES CURCUMIN + STANDOUT?
Curcumin+ is an innovative supplement containing not one, but two patented and clinically researched botanical extracts that allow the active ingredients to have a high rate of absorption without adding any unnecessary components.
Theracurcumin®, a patented form of curcumin, uses a Japanese colloidal dispersion technology and a gentle milling process to create micronised curcumin particles that overcome absorption challenges. This standout ingredient will make it 27 times easier for your body to absorb curcumin and make use of its health properties.
Casperome® contains 11 boswellic acids, including KBA and AKBA, as found naturally in frankincense resin. It uses phytosome technology to coat boswellia in phospholipids enabling boswellic acids to be absorbed 3 times more efficiently and 2 hours faster than standard boswellia.
DOES CURCUMIN ALWAYS NEED PEPPER (PIPERINE) TO BE ABSORBED?
The short answer is no! Turmeric has been used as a health supplement for centuries, however, curcumin particles are very large, making it hard to get absorbed in the body and requiring people to take larger amounts in order to see any benefits.
Curcumin + went the extra mile including a patented formula: Theracurcumin® which gets past the absorption issues by using a special technology to reduce the size of curcumin particles allowing them to be 27 times more bioavailable than standard curcumin, keeping the formula simple by avoiding using more ingredients (pepper/piperine).
Boswellic acids are also poorly absorbed from standard supplements and extracts. Moreover, Boswellia particles attract each other and clump together making absorption hard. Casperome® coates particle surfaces with phospholipid phytosomes to keep boswellia particles separate, making them easy to absorb, faster.
WHO WOULD BENEFIT FROM CURCUMIN+?
Curcumin + is perfect to support: movement and mobility as you grow older, joint flexibility as a young and older adult; when recovering from a sports injury, for those living sporty or active lifestyles, after food or alcohol overindulgence and for cleansing or elimination diets.
Specially important:
During recovery from a sports injury

Physically active lifestyles

Intense training schedules

During times of increased alcohol intake
CAN YOU USE CURCUMIN + WITH OTHER NEUTRIENT PRODUCTS?
Absolutely. Curcumin + provides numerous benefits from antioxidants, such as support for joint health and mobility, that you'll want to take everyday alongside your other favourite Neutrient products!
For a holistic joints and muscles protocol from Neutrient we recommend you choose Advanced Collagen and Neutrient Magnesium.
Start your day with Curcumin +, indulge in an afternoon Advanced Collagen snack- providing the many benefits of collagen and unwind during the night with Neutrient Magneisum.
Share this article with your friends and family