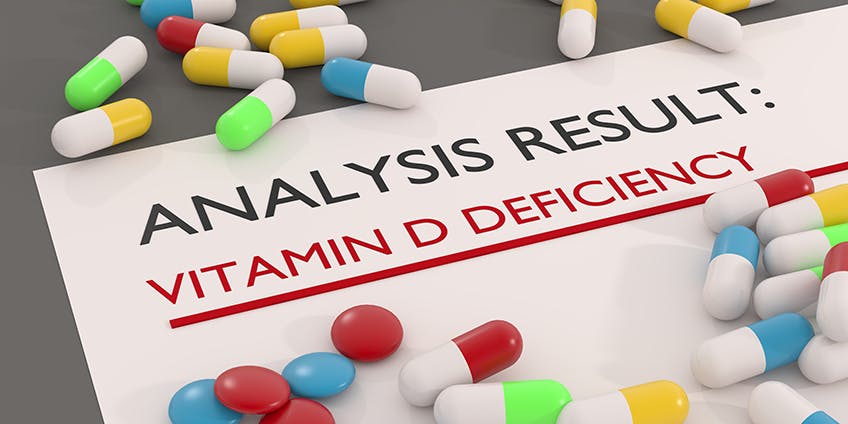 New survey reveals how UK is in a vitamin D and C crisis
802

Views
Posted on:
February 24th 2022
Updated on:
February 24th 2022
Are you getting enough of these two immune hero vitamins?
The UK Health and Food Supplement Information Service (HSIS) has issued a warning based on findings from their national Immune Health Survey which reveals that Brits are in drastic need of more vitamin D and vitamin C to reset the nation's immune health.
These two nutrients play a vital role in our immune readiness. You'll need to munch and crunch your way through more colourful fruit and veg for a fresh burst of vitamin C and start eating more portions of oily fish for a dose of D. Regardless of diet, and even more important for fussy eaters, vegetarians and vegans, supplementing with vitamin C and D is now essential for everyone.
A recent study from King's College London suggests that nutrition supplements offer valuable support to your immune system. In fact, it's been estimated that supplementing with vitamin D could reduce your chance of infection by 14%.
Stay Calm: Dose up on D and C
After a long pandemic and an overwhelmed national health service, we all need to be doing our bit to reset our immune health. This latest report is a real wake-up call, highlighting the need for all of us to supplement with extra daily D and C, as the survey revealed:
63% of UK adults don't take a daily vitamin D supplement

Intakes of vital immune-supporting nutrients have declined over the past decade

Only 50% actively follow advice to eat more fruit and veg
Neutrient D3+K2 immune hero
Simply follow the latest guidelines and reinforce your vitamin D intake with a simple daily spray of Neutrient D3+K2
One spray delivers 2000 IU vitamin D3 balanced with vitamin K2

Vitamin D3 is the most absorbable form of vitamin D

Natural mint flavour

Suitable for vegans

One bottle lasts 5 months!

Highly affordable, costs just 13p a day
Teamwork with vitamin C
Vitamin D doesn't work alone, it partners up with vitamin C to help support the cells in your immune army remain active, primed and in plentiful numbers. Not all vitamin C supplements are the same. You would be wise to avoid formulas that just contain ascorbic acid as these can be harsh on the stomach and trigger digestive discomfort even at relatively low doses.
Instead, look for formulas that contain a combination of water soluble, buffered forms of vitamin C (magnesium ascorbate, sodium ascorbate, ascorbic acid) combined with one fat soluble form of vitamin C (acetyl palmitate). Why is this combination of water-soluble and fat-soluble vitamin C so special?
Because each different type of vitamin C heads to different areas of the body. The water soluble vitamin C quickly travels through the bloodstream and gets to work in the watery fluids inside and outside cells. Whereas the fat soluble vitamin C is more at home in the cell membranes which are composed of special lipids, reaching areas of the body where formulas based on water soluble forms of vitamin C may have minimum impact.
Why Total C doesn't dissolve!
Total C is a highly effective and potent blend of water soluble magnesium ascorbate, sodium ascorbate and asrbic acid combined with a powerful fat soluble form of vitamin C (acetyl palmitate) that makes Total C sit on the surface of watery drinks. You can get round this by giving your drink a vigorous stir or adding your scoop of Total C to your blender when making smoothies
Total C is designed with the whole family in mind:
One scoop provides 1000mg of vitamin C

For 7+ years – just ¼ of a scoop.

For 12+ years – ½ a scoop

For adults – 1 scoop a day

Easy to add to smoothies, juice or water.